Why sell with us?
A proven formula for success.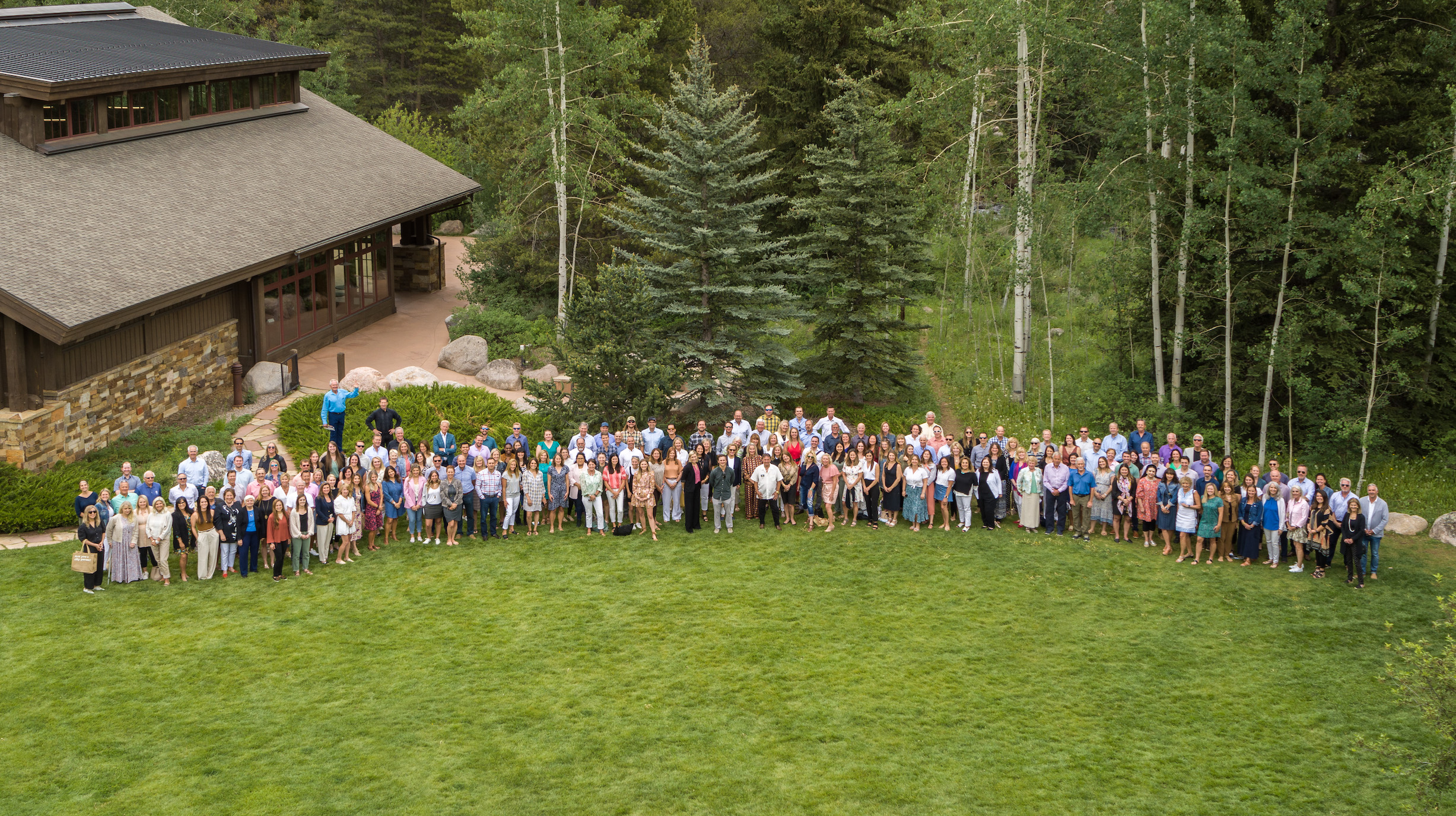 While 95% of homebuyers search for properties online, our expert network of 270 brokers across Colorado brings the attention to detail luxury listings demand. We are pros at balancing industry-leading digital tools and people power to market your home, leveraging our international reach and local word-of-mouth to gain maximum traction and attention from the right buyers for your unique property.
Backed by a robust support staff dedicated to every aspect of the selling process, we have the capabilities to expertly bring your listing to market and command top dollar including:
Experienced Office Branch Brokers
Local Office Coordinators
Marketing & Digital Strategists
Technical Support Staff
In-house Closing Experts
Personal Licensed Assistants
Sifer Smith & Frampton is a founding member of Forbes Global Properties, a luxury real estate marketing platform showcasing the world's finest homes to a worldwide audience of buyers and sellers of luxury properties through ForbesGlobalProperties.com. Additionally, through our direct access to the Forbes editorial team, we're granted exclusive features on our most notable listings, neighborhoods, communities and thought leadership.
The Listing Experience
Every home is unique, and therefore, every listing deserves a customized approach. Our full-time Marketing and Technology teams work with each broker to map out the right plan for your home including:
Cutting-edge website & property search features
Website tools for buyers & sellers
Professionally printed property brochures
Digital listing presentation
Exclusive professional photography
Premium property videography
Virtual home tours
Digital marketing
Email campaigns
Print marketing ​
Direct Mail Marketing
A great picture is worth millions.
There may be no more visual industry than real estate, and capturing high-end images and video of your property is key to attracting the right buyers.
In the spotlight.
In addition to our exclusive, external photography relationships, we enlist our own in-house photographer so we can get your property live in the MLS and in front of buyers immediately.
Birds-eye sales.
High-end drone footage highlights every angle of the spectacular homes we represent.
Video sells.
Homes with a video tour are proven to sell 40% faster. Our professional videography partner, Narr8 Media, creates premium, high-quality videos showcasing each listing in exquisite detail to share online with buyers world-wide.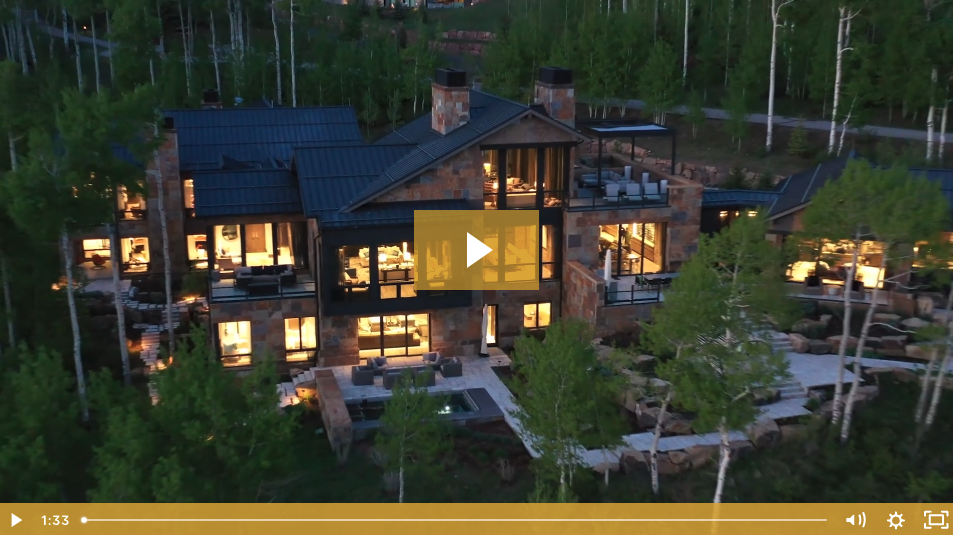 3D Virtual Tour.
For our most exclusive listings, we offer interactive 3D tours through Matterport, the industry standard for 360-degree virtual home tours. This allows anyone, anywhere to explore views from the private deck and tour every room as if they were physically there.

AMPLIFIED SEARCH
Through our network of websites, including VailRealEstate.com, the Vail Valley's top real estate website, we receive an average 2,400 visitor sessions per day, or 3.5 million pageviews per year. Along with a suite of proprietary and robust tools providing a best-in-class online search experience including:
The online experience
We recently underwent a complete site overhaul designed to maximize user experience across our digital presence, providing customized tools and easy property searches to engage a broader audience.
Website Account
Provides 24/7 online tools such as property alerts, market updates and area trend reports as well as the ability to favorite properties and search sold listings.
Individual Property Sites
Every listing receives a custom property website showcasing its individual features, photos and videos.
Seller Reports
Every seller receives an email report outlining all marketing activity, including feedback on showings and online traffic information to keep you informed throughout the process.
Extended Reach
Through our syndication program, your home is added to over 85 real estate websites within minutes of it being entered into the MLS.

Social Media
People spend an average of two hours and twenty-seven minutes a day on social media. Through our social platforms we ensure our listings and the lifestyle they offer are front and center to gain maximum eyeballs on each property.
The power of local.
With over 1.3 million visitors passing through the Vail Valley each year, being actively engaged on the ground is a core competency at Slifer Smith & Frampton. Along with 16 offices spread between East Vail and Gypsum, we also market broadly in local publications including the Vail Daily, Vail Beaver Creek Magazine, Vilar Center Program, Bravo! Vail Program and HOME Magazine as well as:
The Portfolio
Our in-house professionally printed magazine, exclusive to Slifer Smith & Frampton, is inserted into the Vail Daily every Saturday throughout the year. Featuring all of our active listings to a weekly readership of over 15,000, it's distributed to our 19 offices and hotels in resort markets for maximum exposure.
550k distributed annually | 17k inserted each Saturday in the Vail Daily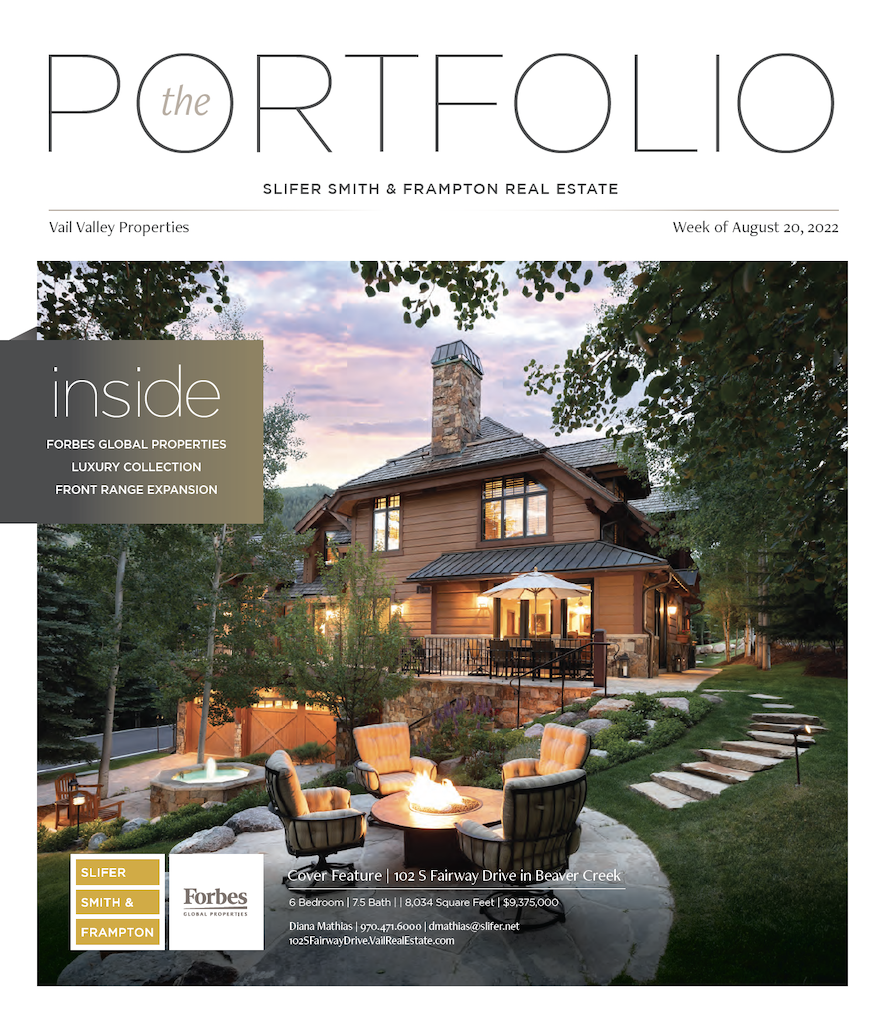 Direct Mail
Slifer Smith & Frampton believes strongly in the power of direct mail marketing. Our partnership with XpressDocs allows SSF to create professionally branded postcards and brochures featuring our properties, sent out to our extensive list of clients.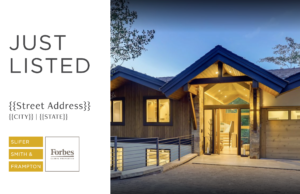 The Gold Standard
Our professionally printed, spiral-bound listing presentation booklet is used to accompany Slifer Smith & Frampton listing presentations, showcasing detailed information about our company – who we are, our experience, and details on how we can market and sell your property.
The Slifer Report
Our proprietary, quarterly report offers an in-depth look at the real estate market in the Vail Valley, broken down by area so you can easily find out how your neighborhood market performed.
---